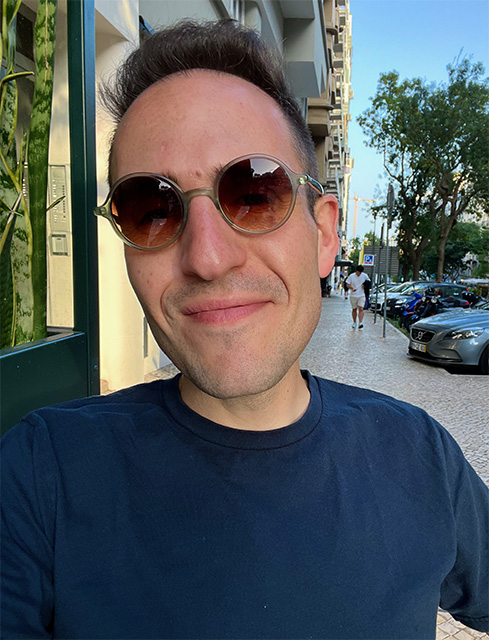 ABOUT ME
My research brings philosophical tools to bear on problems in technology governance, exploring normative issues raised by new and emerging data-driven technologies, and clarifying conceptual issues that stand in the way of addressing them through law and politics. I have broad interests in technology ethics and policy, philosophy of technology, and science and technology studies, though I work primarily on critical questions about data, privacy, and the ethics of automation.
I am currently the Haile Family Early Career Professor and assistant professor in the College of Information Sciences & Technology, research associate in the Rock Ethics Institute, and affiliated faculty member in the Philosophy Department at Penn State University.
In July 2023, I'm joining the Department of Information Science at Cornell University.
NEWS
New paper — My chapter on recent trends in privacy theory and policy making, "From Procedural Rights to Political Economy: New Horizons for Regulating Online Privacy," was published in Sabine Trepte's and Philipp Masur's new Routledge volume. [5/2023]
New paper — Laura Cabrera and I published "Brain Data in Context: Are New Rights the Way to Mental and Brain Privacy?" in AJOB Neuroscience. [4/2023]
I'm excited to work with the Center for Democracy & Technology for the next two years as a non-resident fellow! [1/2023]
I visited the Notre Dame Technology Ethics Center's "TEC Talks" podcast for a conversation about my recent essay, "Data and the Good?" [10/2022]
New funding — Jen Wagner (PI), Laura Cabrera, Sara Gerke, and I were awarded NIH funding to study the ethics of synthetic data! [10/2022]
New paper — I published a short, invited essay on "Data and the Good?" in the latest issue of Surveillance & Society. [9/2022]
New paper — Kiel Brennan-Marquez and I published "Privacy, Autonomy, and the Dissolution of Markets" in the Knight First Amendment Institute's Data & Democracy Essay Series. [8/2022]
New paper — I published "Decision Time: Normative Dimensions of Algorithmic Speed" in the 2022 ACM Conference on Fairness, Accountability, and Transparency (FAccT '22). [6/2022]
Jeremy Seeman and I presented new work-in-progress — "Between Privacy and Utility: On Differential Privacy in Theory and Practice" — at the 2022 Privacy Law Scholars Conference. [6/2022]
I visited John Danaher's excellent Philosophical Disquisitions podcast to talk about the ethics of predictive policing and related automated decision-making technologies. [4/2022]